Petra Mora has been selected among the top 6 of delicatessen shops according to Monocle, the British magazine specializing in lifestyle that centers its content articles on fashion, design and general culture.
Monocle emphasizes the selective character of Petra Mora, touring the spanish geography looking for the best products, and unique design on labeling and packaging fresh customization. It is a ranking of physical stores in which design, concept and distribution play a very important role and it really mean that six brands selected to take their place on the list.
The gourmet food sector is experiencing growth both in terms of business as a focus of interest among consumers worldwide. An increasingly competitive sector in which not only they have to offer quality products, but they must be done by a differentiating concept that really appeals to the consumer and leave a mark.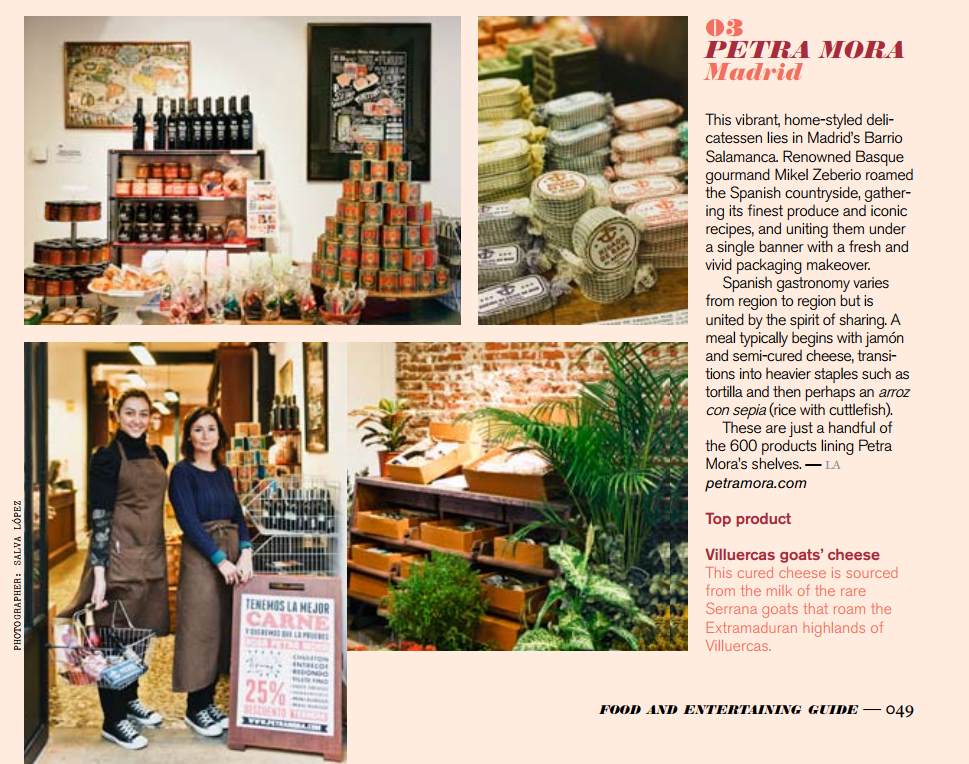 Petra Mora has positioned among the six best delicatessen shops in the world to one of the most prestigious publications and international influence, an added value that undoubtedly runs demonstrated the great potential of this brand, which we consider one of our most exciting and promising projects. After receiving the award for Design and Innovation at Madrid Fusion event this year, this is just another evidence that online feed is a growing sector with more presence and future at Internet and mor projection in the future.